WINNING FORMULA:
Renault builds on the local success of it Duster with design and interior tweaks as well as revised diesel engine.
• More than 8000 units sold in SA
• New production factory in Romania
• Revised exterior and interior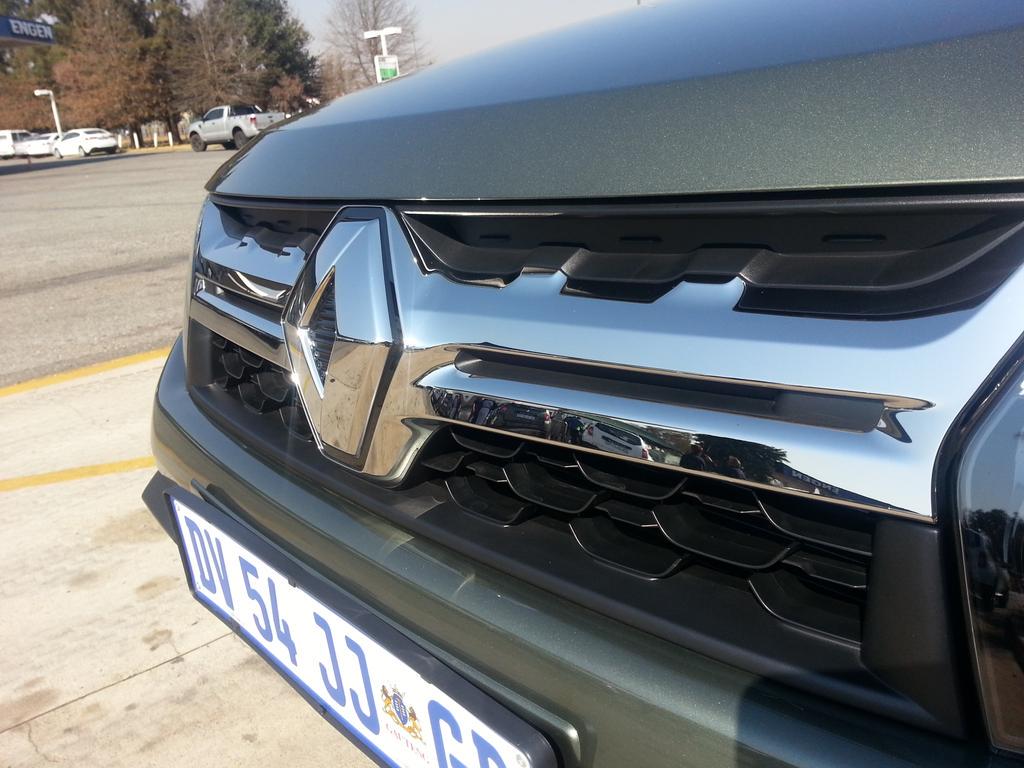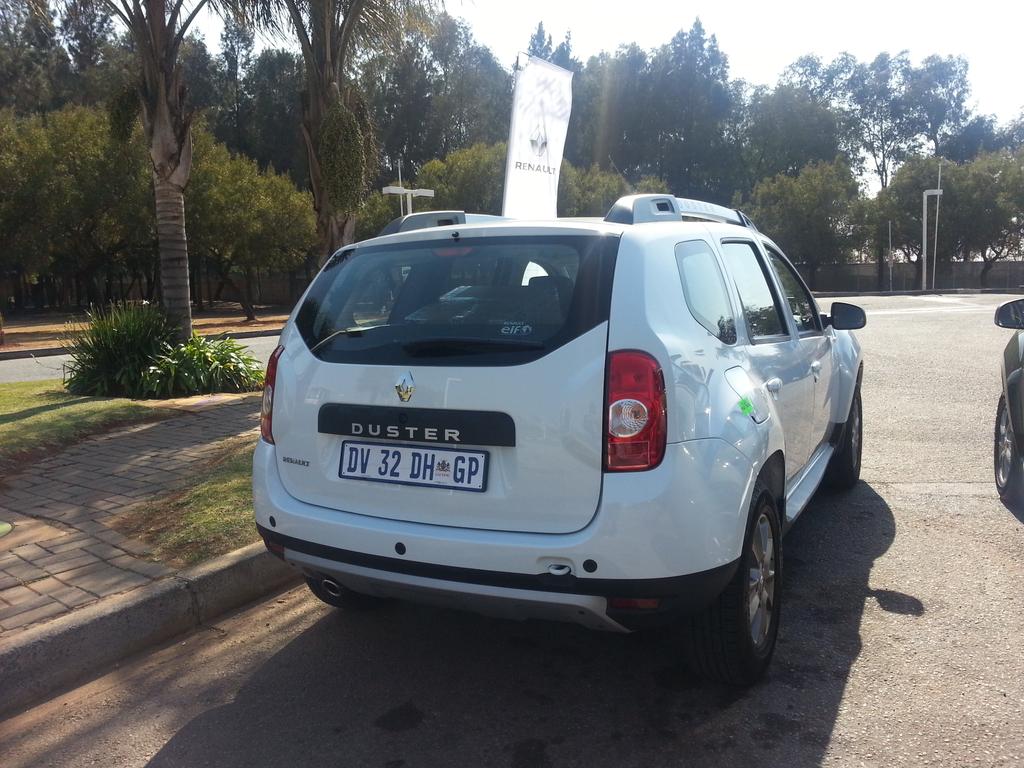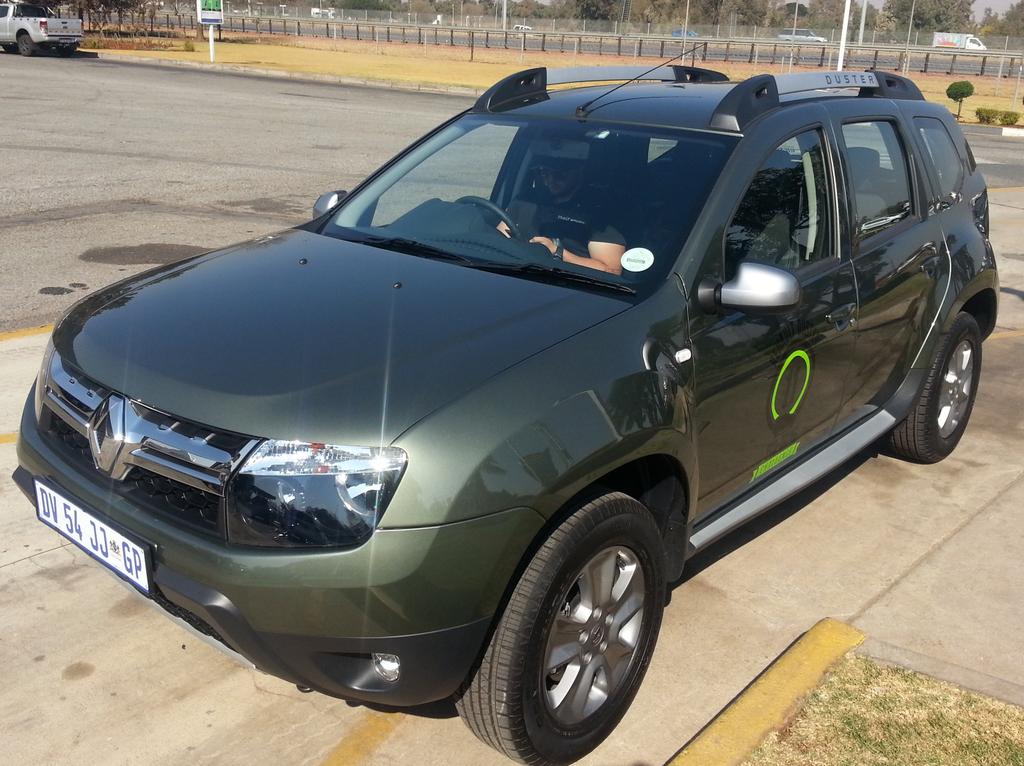 Revamped and revitalised, facelifted
Renault Duster
has arrived in South Africa. Enhanced inside and out, Renault builds on the local success of its Duster with refreshed styling, new features and improved turbo diesel.
Since its launch in 2013, Renault has sold more than 1.3-million globally and 8000 units locally.
According to Renault: "The first Renault model designed to meet stringent European standards - yet be capable of conquering international markets where usage and road conditions are considerably more rugged - two years down the track, Duster continues to be a formidable contender in South Africa's B-SUV segment."
The Duster line-up remains unchanged; two specification levels (expression and dynamique), two engine options (petrol and diesel) and two variants (4x2 and 4x4)
The 1.6 normally aspirated petrol (Expression and Dynamique 4x2) is capable of 75kW/148Nm and is mated to a five-speed manual. Fuel consumption is rated at 7.6 litres/100km with emissions of 181g/km.
The 1.5 dCi turbo diesel engine (Dynamique 4x2 and 4x4 models) is capable of 80kW/240Nm. The revised diesel outperforms its predecessor in terms in terms of fuel efficiency, with a claimed consumption of 4.8 litres/100km (down from 5.5 litres/100km) with emissions of 127g/km (4x2) and 135g/km in 4x4 guise.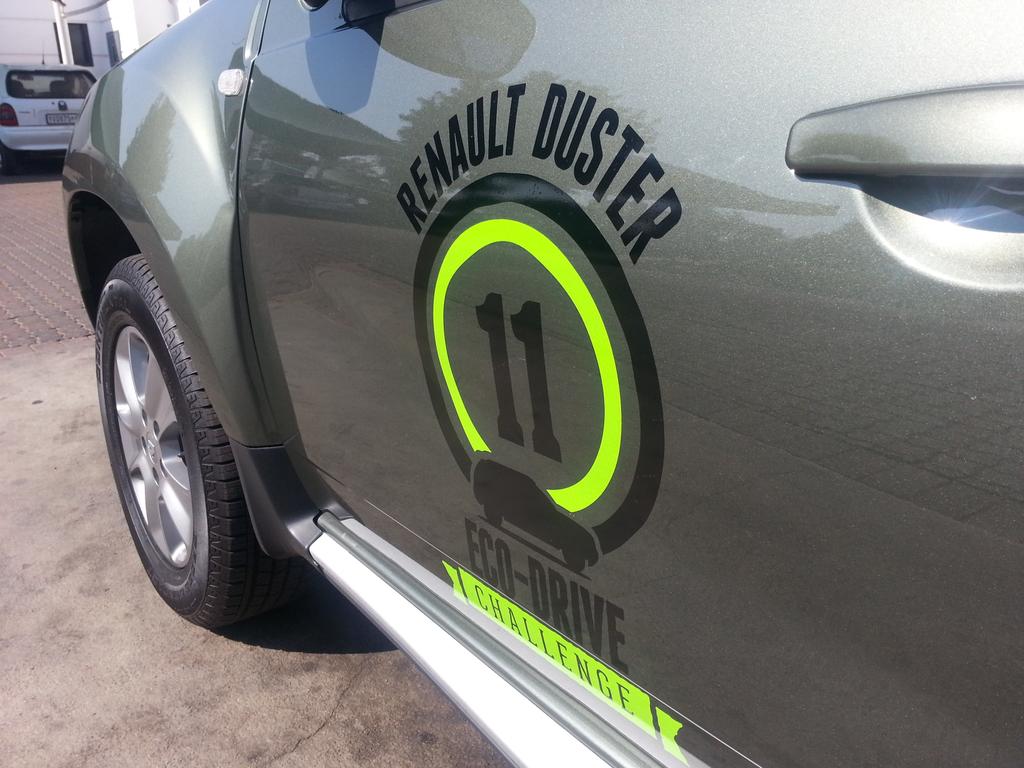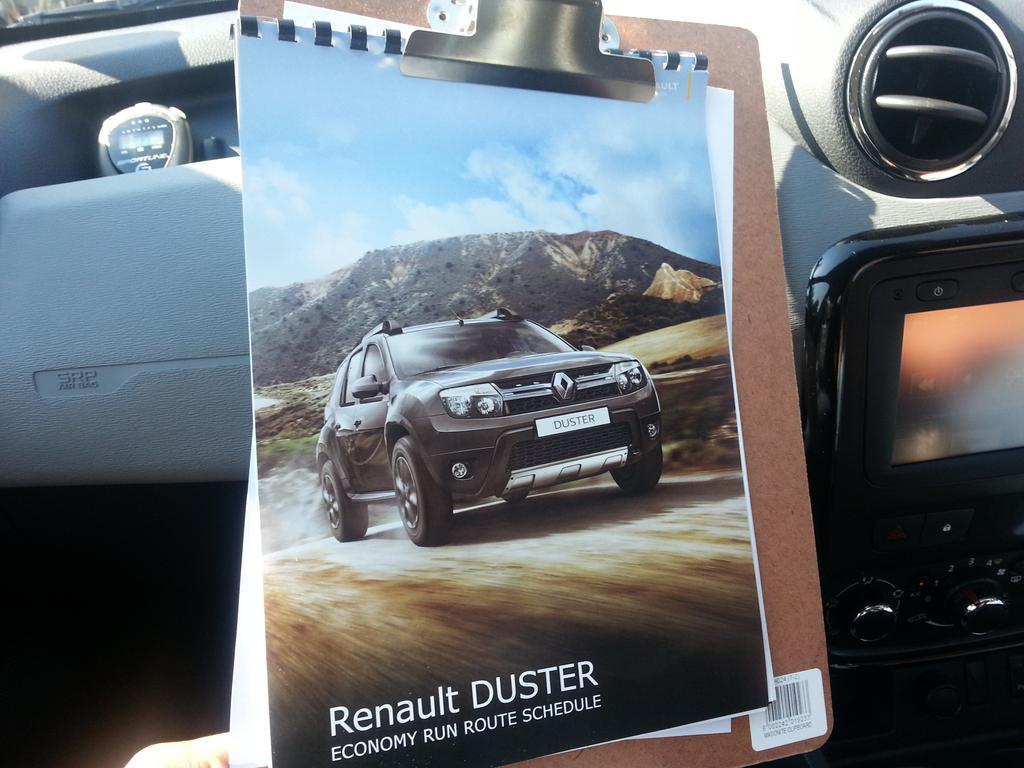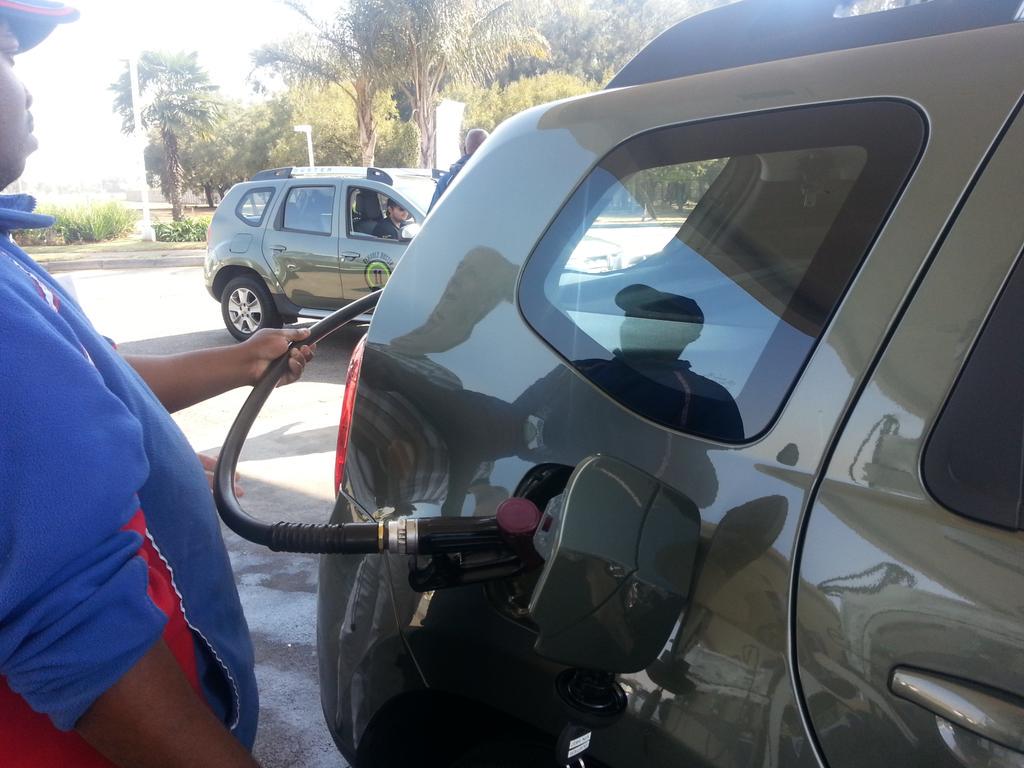 • Two chromed horizontal grille strips (instead of three) and re-designed Renault diamond logo
• Less chromed trim at the front
• New roof bars with Duster moniker etched into the aluminium insets.
• Body coloured side-mirrors
• Parking distance control (standard)
• Patterned fabric replaces plain seat and door panel design.
• 7" touchscreen satnav (Dynamique variants only)
• Cruise control now standard
• Leather trim and seat optional on all three derivatives
Sure the new diesel is refined with, Renault says, reduced consumption but can it walk the talk? Renault SA pitted journalists against each other in its Duster eco challenge (part time-trial, part economy run). In reality, it was more akin to a 300km off-road rally as we took on tar and dirt roads throughout Parys.
During the run I kept an eye on the fuel gauge throughout, while my navigator observed a stopwatch to make sure we reached our check points on time.
I achieved 4.8 litres/100km but due to time penalties was relegated to second place. The winner achieved 5.03 litres/100km without receiving a single penalty.
Overall, an impressive improvement by Renault.
At moderate speeds on smooth surfaces, the ride is adequate and with the addition of slick cruise control for its entry-level units, road trips are made that much more pleasurable.
Renault maintains its Duster is quite adept as an off-roader in 4WD guise. It's no Land Rover but considering its price and performance the Duster is accomplished off-road.
In terms of practicality it ticks all the right boxes for space and comfort with a spacious boot and plenty of head- and legroom.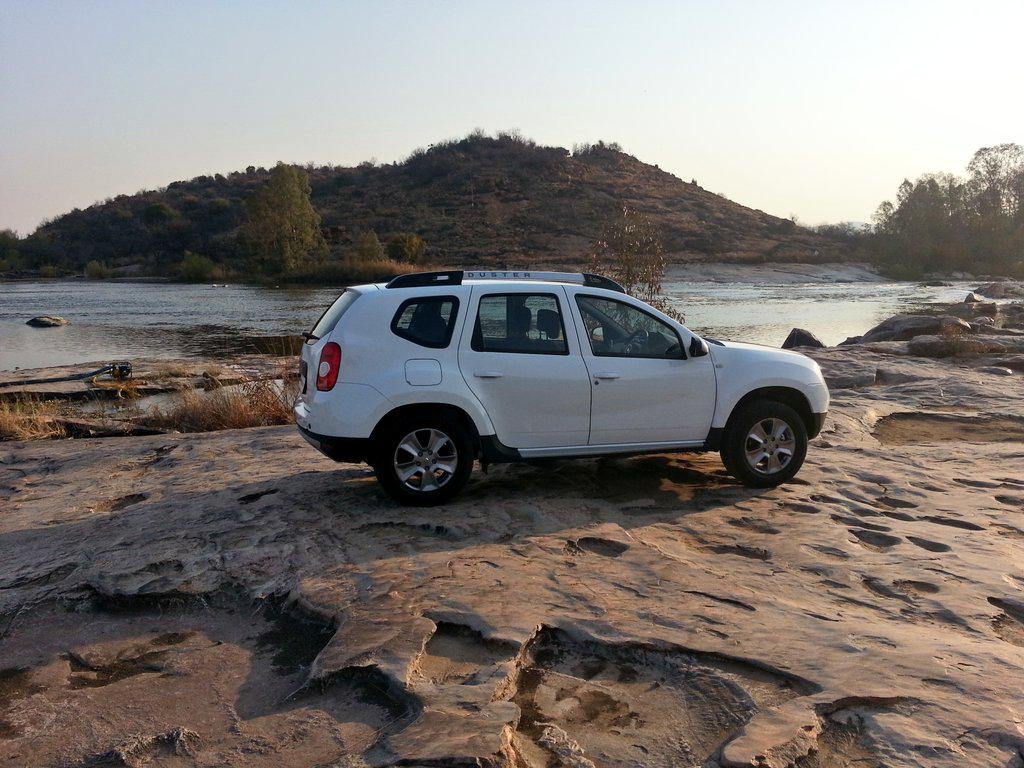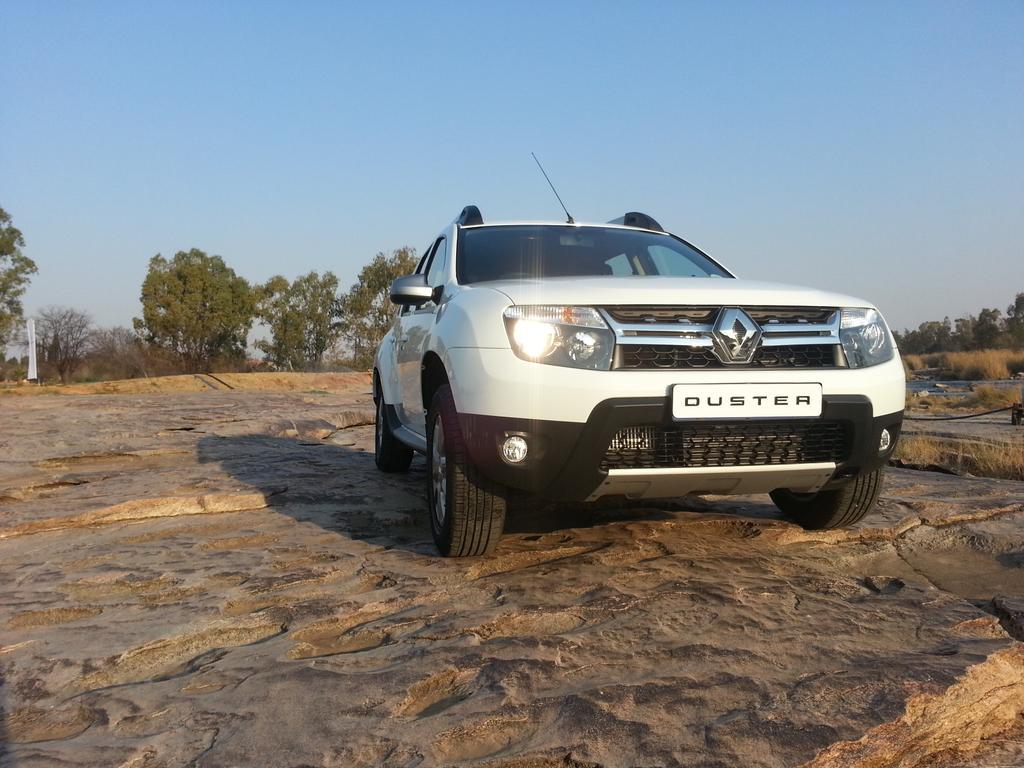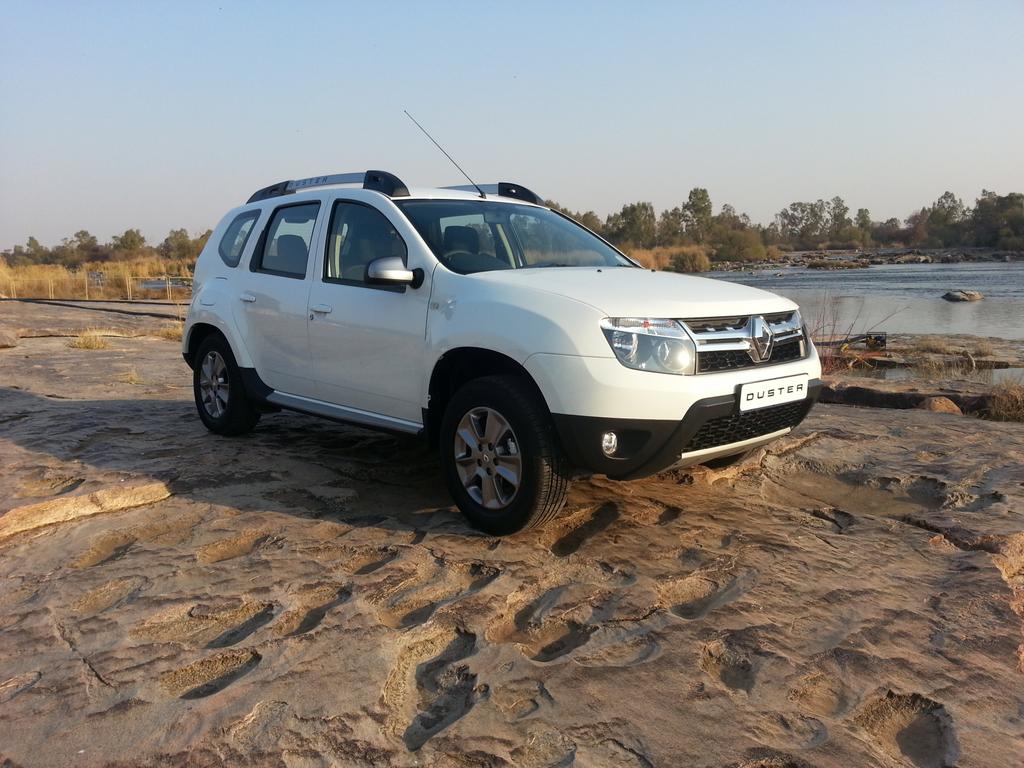 ROMANIAN-BUILT FRENCH SUV
Production of the 2015 Duster has been moved from Chennai, India to Pitesti in Romania and is now manufactured at the same factory as its Sandero sibling.
Product manager at Renault SA Jeffrey Allison said: "Moving production to Pitesti provides us with the opportunity to refresh Duster within a sharper turnaround time - good for the brand and good for our customers here in SA."
The Duster is a bargain compared to other SUVs with similar talents. It's not perfect but if you're looking for space and practicality, the Duster could be the car for you. If you're in need of a something more upmarket you could consider the
Renault Captur
.
The Renault Duster takes on the likes of Nissan Juke and Ford EcoSport in South Africa.
The Duster is sold with a five-year or 150 000km mechanical warranty, a three-year or 45 000km service plan (service intervals at 15 000km) and a six-year anti-corrosion warranty.
Article source: http://www.wheels24.co.za/Wheels4Women/CarCandy/New-Renault-Duster-in-SA-Revamped-revitalised-20150820